On March 24th, 2023 The World's Top Crypto Analysts, Economists, & Crisis Investors Held A Privately Live-streamed "Emergency Banking Collapse" Round Table Event... 
​
Claim Your Exclusive Invitation and Listen In as They Unveil the Ramifications of the Recent SVB & "Crypto Bank" Failures and How to Survive & Prosper During What's About to Happen Next!
​
The TCV Emergency Round Table is for crypto enthusiasts and experts, complete newcomers, investors, and anyone who sees the damage being done in the market and realizes that now is the time to take action. 
Because with the right information, the wins will be great, but without it, the loses will be devastating.
Discover the secrets to winning during this crisis... before it's too late.
ACCESS FROM ANYWHERE IN THE WORLD
Watch the TCV Round Table and participate in ongoing active discussions anywhere in the world.
Your Telegram access bonus also gives you 24 / 7 access to our active community of cryptocurrency enthusiasts.
Claiming your seat with lifetime replays of the Banking Collapse Emergency Round Table is a tiny investment of only $187 - less than 2 seats at an upscale restaurant with your spouse.
Join us for the TCV Banking Collapse Emergency Round Table—before it's too late! 
Register today to secure your seat at the table!
NO Questions Asked 100% Money Back Guarantee!
Invest in the TCV Banking Collapse Emergency Round Table now, without any risk. If you are not fully satisfied, just let us know within 30 days and we'll happily refund every penny you invested. No questions asked.
​
Note: We cannot offer refunds when paying with crypto.
On Friday, March 24th at 6PM ET, our TCV team of analysts came together for an exclusive round table because we've realized...
Are you worried about the impact of recent bank failures and how they will affect your financial future? With the right information, you don't have to be...
Don't get left behind when all the other members of this round table are taking action! Take advantage of this historic opportunity as we create real world solutions and take control over our fate. 
Get exclusive access to insider wisdom from our experts, who have decades of experience dealing with crises just like this one. 
Banks are collapsing, stablecoins are melting down, we're on the brink of WWIII, Bitcoin and other cryptos are experiencing major volatility, and most people are at a loss what to do next.
The chaos in the financial markets is just getting started, and its going to take the collective brain power of our entire team to ensure that you stay safe, and capture the many opportunities that are going to present themselves over the next months and years.
At this unique event, we decipher the wild price fluctuations in the crypto market, the so-called "experts" predictions of cryptocurrency's demise, the clear signs of the dollar collapse, and other crises that are filling the mainstream media airwaves today. 
Uncover what actionable steps you can take right now to protect your buying power and build generational wealth well into the future! 
After viewing this unique Virtual Round Table Event, you'll understand how these events are affecting the economy today – so that you can prepare yourself for the next crises tomorrow. 
You already know times of crisis offer MASSIVE opportunities when properly understood; don't miss out on this chance to get an edge with practical advice from industry leaders who are already ahead of the curve. 
You'll gain clarity on all that is happening in this time of crisis, as well as strategies and solutions to create generational wealth during this tumultuous period. 
Take advantage of the biggest opportunities now while there is still time; get informed today to have a better tomorrow!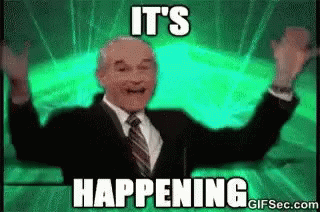 At this one-of-a-kind event, we discuss topics like...
What the next domino to fall in the financial system will be, and what you need to do to be protected

The role of cryptocurrencies in providing alternative financial solutions

The rise of stablecoins and central bank digital currencies (CBDCs) following the bank collapse

The global regulatory response to the bank collapse and its implications for the cryptocurrency industry

Lessons learned from traditional banking and the parallels between the recent bank collapses and the potential risks in the crypto space

How cryptocurrencies can potentially provide solutions to some of the problems that led to the bank collapse

The relationship between the traditional banking sector and the emerging DeFi ecosystems

What to do today, tomorrow, and in the future to make sure you are protecting your existing savings while taking advantage of every opportunity to create generational wealth in this chaotic environment